Looking for best hotels in Langkawi? In today's article, we featured 10 hotel recommendation for your next staycation in this beautiful island. Before venturing, more reads on  Langkawi with 10 best beaches and 10 things to do In Langkawi this 2018.
Top 10 Hotels in Langkawi You Should Book Right Now
Alluring and idyllic in its natural beauty, Langkawi homes the isles of Legends. Be it the place, food, or space, this island manages to cater according to everybody's needs and it's no different with hotels. From sprawling beachfront resorts to mid-range hotels for the families and budget hotels for the 'I just need the beach for the day and a bed to crash for the night' we feel you from all levels and here we are to lay out a few options in this article of Top 10 Hotels in Langkawi.
1. Meritus Pelangi Beach Resort & Spa
Free yourself in this 34 acre of lush grounds on a secluded beach with a kilometre-long stretch of sand that segues into the island's lively Cenang Beach. Surrounded by Coconut Trees this hotel has a relaxed and a beachy vibe with a relatively intimate feel.
Inspired by the ancient Spice Route, delight yourself with a modern architecture that reflects the coming together of the East the West. Spice colors are further infused into fabrics and featured throughout the restaurant. Available all day, its Malaysian-inspired menu features some of the best Asian cuisines, including Chinese, Indian, Malay, Thai and Nyonya favorites.
Address: 
Pantai Cenang, 07000 Langkawi, Kedah
2. Ritz Carlton
It's no surprise that it took  7 years to make this hotel come to life offering an indulgent escape to Langkawi. Immerse in the tranquillity of the island, Andaman Sea views and a rainforest setting shared with monkeys and hornbills. Just like the jungle house you've ever dreamed of.
As Malaysia's first Ritz Carlton, this hotel combines with Mother nature and under the influence of Malay, Siamese and an indigenous tribe, the vertical lines, ceiling fans and intricately carved screens to portrays a highly individual ambiance for an ultimate luxury. Trees and vegetation provide natural screens to lessen the resort's visual impact, making it feel smaller than it is. A visit to this place dispense a thrilling sense of jungle escapism and if you got the dough, this is definitely a way to spend it.
Address: Jalan Pantai Kok, Teluk Nibung Langkawi MY-09, 07000
3. Resort Vivanta by Taj @ Rebak Islands
Secluded on another island where the blue Andaman sea flirts with the secluded beaches and vibrant jungles across 390 acres of discovery at Vivanta by Taj at Rebak Island is one of the top resorts in Langkawi. An island with tropical climate, stunning rock formations and a lush forest that goes back 100 million years, this 5-star resort in Langkawi is kissed by crystal clear waters perfect for a swim with your feets visible in the water.
Combining both the Malaysian and Indian Culture as Vivanta by Taj is an Indian hotel chain, the style and the menu compliments the beauty of the surrounding and providing the guest homely vibes with ample of space to dwell in serenity.
With a mere distance of 20 mins drive to the Port Cenang from the Langkawi airport and a 7 mins drive to another island, its a whole new luxurious retreat with your loved ones without a hassle.
Address: 
07000 Langkawi, Kedah
4. Bon Ton
Bon Ton is not your typical hotel in Langkawi, it is a special place. The rooms are made of traditional Malay houses on stilts, kampong-style, in the dark wood normally used for such constructions. That makes for a very unique experience. The luxury here comes in the shape of the authentic experience more than the facilities or the room itself.
The Bon Ton is built in an ancient coconut plantation and the resident trees still fill the space. It is located close to Pantai Cenang Beach so it is still quite central but you will need scooters to get around as the beach is not within walking distance. There is a pool surrounded by sun loungers and grass.
Address: 
Jalan Pantai Cenang Lot 1047 Langkawi, 07000 Kedah
5. Frangipani Beach Resort
Carved away at an enclosed little corner of its own bay on Langkawi Island, Frangipani's greenest endeavour seeks to provide a living experience in a tropical environment at the hands of mother nature. Excluded with a pin drop silence environment, Frangipani Resort & Spa is designed for one to indulge in a secluded affair without the hassle of a hefty tag that comes with such private exclusiveness.
This property is 1-minute walk from the beach. Boasting a private beach and a seaside pool, The Frangipani Langkawi Resort & Spa offers relaxing stays in spacious accommodation with free WiFi. This beachfront property features extensive wellness facilities and outdoor activities. Free parking is available for guests who drive.
6. Hotel Helang
Literally, a 3 mins walking distance from the airport to hotel, business or leisure, this hotel fits at convenience without compromising a holiday feel for the guest. Whilst not a resort this hotel provides everything necessary – with a smile on the dial.
If you intend to trip around – and everyone does, it matters not where you are located because attractions are scattered all over the island so transport is necessary everywhere. Motor scooters or cars are readily available for hire and at great rates at the airport. Being a tourist, you might get higher rates thus be sure to ask around and not agree on the first option provided. All in one, with the facilities and breakfast being on the terrific side, this choice ain't so bad for the convenient travelers.
7. Aseania Resort & Spa
Nestled in the core of Pantai Tengah, Mukim Kedawang, Aseania Resort is a beautiful retreat to enjoy a relaxing holiday. This 4-star property offers plenty of recreational options to ensure a pleasant stay for guests. There is a mini-theme water park within the resort that features swimming pools and exhilarating water slides.
A revitalizing and relaxing massage session can be enjoyed at Sari Dewi Spa, the on-site wellness center. Guests can also hit the gymnasium to revel in a reinvigorating workout session.
8. Cactus Inn  @ Budget Picks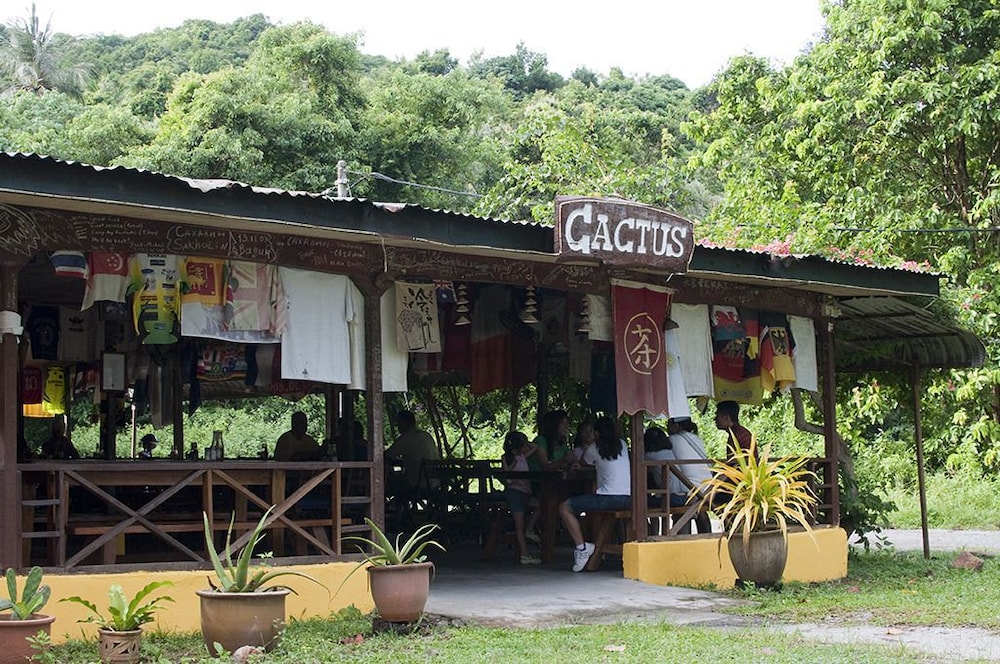 Langkawi Cactus Inn raises the bar in Langkawi's Pantai Tengah by providing lots of perks at an affordable price. Their nine sparkling new rooms include two family rooms that can comfortably sleep up to five people and six standard rooms, perfect for single or duo travelers — and they're just a 10-minute walk away from the beach.
Address: Jalan Pantai Tengah, 07000 Langkawi, Kedah
9. Malibest Resort
Malibest Resort is a deluxe resort with a total of 81 rooms and 5 treetop chalets. Its strategic location makes the best destination for holidays getaway. The resort is the perfect getaway destination, beautiful and scenic with the magnificent view overlooking the sea. Malibest Resort welcome you with a warm smile and you will be accorded the status of VIP the moment you step in
Address: 
Pantai Cenang, Mukim Kedawang, 07000 Langkawi Kedah Darul Aman
10. Sunset Beach Resort
Sunset Beach Resort is encompassed with rustic Malaysian style chalets, surrounded by lush tropical gardens. From plant canopied verandas to a sprinkling of stone statue fountains, softly cascading waterfalls, lily-padded ponds and pebbled rock fountains, this idyllic setting is a haven of tranquility and calm. There's Sunset I, Sunset II and Sunset III is available. Which one do you want?
Address: 
Jalan Pantai Tengah, Pantai Cenang, 07000 Langkawi, Kedah
Langkawi Hotels
We hope you loved our suggestion for Langkawi travelers! Let us know if we missed out any good hotels in Langkawi that you think our readers should know. Feel free to leave a message in the comment section down below. See ya!
Foodies, before you leave, come and join our New Private Community Group! Feel free to ask questions, share your love for food, and explore the Penang community! We will also regularly post about casual promos and latest findings. Click on the image below and hunt good food with us today!