Hi Foodie ? So, a lot of you guys keep sending us suggestion on eateries which we are truly grateful for. Guess what? We have selected one and this is what you guys been waiting for …*drumroll*… HALAL FOOD. Yes, in today's entry we have listed the Top 10 Halal Restaurant in Penang.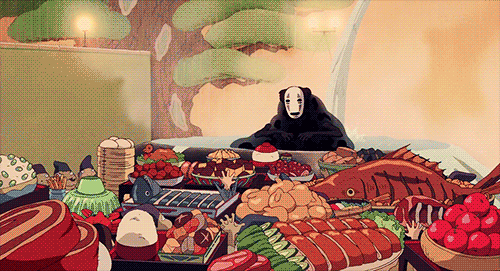 Also Read:
Best Halal Restaurant or Food in Penang
Okay calm down Foodie lovers, we know that you guys are going to pack up your bags and head over to Penang soon. Good news for you guys, this food paradise is definitely going to be your next top favourites to go. Halal food in Penang isn't that hard to find one and with this guide we hope to ease your searching more.
It's like finally… Let's see what do we have for you!
1- Restoran Minah
First on our list is a restaurant that is still rocking their old family recipes . This, later has been the core in keeping their customers coming back for more. Surely, it wins the people's heart and not to mention that they have an open kitchen. Transparent much?
Address: Jalan Sultan Azlan Shah, Taman Tun Sardon, 11700 Gelugor, Pulau Pinang, Malaysia
Operating Hours: Tuesday – Sunday  8.00am-6.00pm
2- Restoran Nasi Campur Awet Muda
Next, this restaurant serves the familiar variety of Malay home-cooked delectables. Trust us that you will get addict to the selections of lauk and will not get tired of it. You guys can choose from varieties of curries, Ikan Bakar with a dash of Sambal Belacan on the side. Taste so good!
Address: 795-B, Lorong Sungai Dua, Kampung Dua Bukit, 11700 Gelugor, Pulau Pinang, Malaysia
Operating Hours: Monday – Saturday 10.00am-4pm
#PenangFoodieTips: Don't wait until late your favourite lauk might have run out!
3- Restoran Din Ikan Bakar
Moving on to our next restaurant is the widely suggested by the local community as must-eat in Kepala Batas. So, if you find yourself wondering in Kepala Batas, don't forget to indulge in for an authentic Ikan Bakar.  It will surely be the highlight of your experience at this halal restaurant.
Address: 6735, Jalan Butterworth, Kampung Permatang Manggis, 13200 Kepala Batas, Pulau Pinang, Malaysia
Operating Hours: Open daily 11.00am-4.00pm. Close on Friday
4- Restoran Nasi Padang Minang
You don't have to take the flight to Indonesia for Nasi Padang, all you need is to land here in Penang! The fourth Halal restaurant on our list is this Nasi Padang stall which stands within Kedai Kopi International Hotel and has at least 50 different superb dishes to choose. Also, each choices you put on your plate seemingly tastier than the next.
Address: International Hotel, 92 Transfer Road, 10050 Penang
Operating Hours: Tuesday – Sunday 11.00am-3.00pm
#PenangFoodieTips: Don't forget to try out their signature sambal-stuffed Ikan Cencaru top with fried onion.
5- D'Marta Cafe
Changing their game to a whole new level with their two main signatures which both are…*wait for it*…BURGERS. Caught your attention yet? Seriously guys, we are not lying because they do serve soft shell crab and dendeng (thin sliced dried meat) burgers. We can totally lepak there.
Address: 72, Persiaran Mahsuri 1/2, Bandar Sunway Tunas, 11900 Bayan Lepas, Pulau Pinang, Malaysia
Operating Hours: Tuesday – Sunday 6.00pm-11.30pm
6- Muthu's Traditional Indian Banana Leaf Rice
Next, who is up for Banana Leaf? ME! ME! ME! The always best part whenever eating this South Indian cuisine is that there is no right or wrong in selecting which curries is the best. It depends on how far you can tolerate the level of spices. And for us more curries the better it taste!
Address: 143, Acheen Street, 11200, Georgetown, Penang
Operating Hours: Open daily 09:00am—03:00pm
#PenangFoodieTips: The restaurant is without a signboard hence it is truly a 'hidden' gem and don't forget to try their spectacular crab masala
7- Passions of Kerala New World Park
Moving on to the next one, yes we know what you guys are thinking that two is better than one. Indeed it is! You can choose so many varieties of curries, so many selections of seafood, poultry dishes too..guys our tummy is already grumbling in writing this description. *slaps the laptop off and head to the restaurant* Sorry not sorry ?.
Address: 102 Lot C3, New World Park, Jalan Burma, 10050 Georgetown Penang
Operating Hours: Open daily 11.30am – 3.30pm & 6.00pm – 10.00pm
#PenangFoodieTips: Once you are finished with the meal, fold the banana leaf towards you. This is to show that you are satisfied with the meal.
8- I Eat
The next Halal restaurant on our list is a chinese restaurant. It is pretty hard to find a halal chinese food in Penang but the worries are over now. The restaurant specializes in serving halal Hainanese-Nyonya dishes. Sounds yummy to my tummy.
Address: 110-01-21, Summerton, Persiaran Bayan Indah, 11900, Bayan Lepas, Penang
Operating Hours: Tuesday – Sunday 11.30am-3.00pm & 6.00pm-10.30pm
#PenangFoodieTips: Don't forget to order their Roti Chicken.
9- Kedai Kopi Bee Hwa
Moving on to the next one is a very Malaysian style of Kedai Kopi. Because we know that many of our readers been dying to taste the street food in Penang but noting most of it is non-Halal. Hence, we recommend you guys to come to this Kedai Kopi as they serves the *pork-free version of it.
Address: 10, Lebuh Dickens, George Town, Malaysia
Operating Hours:  Monday – Friday 7.00am-5.00pm & Saturday 7.00am-3.00pm
10- Delicious-Smith
Last but not least, we are taking you guys on a journey to taste different type of food from many different countries and the best part is…*screaming* HALAL. Another hidden gem in Penang that can be easily overlooked with few displays. The main point is, they serve authentic international Muslim food from Asia, Georgia, Italy, Russia, Turkey, Uzbekistan.
Address: 78 Beach Street, George Town, Malaysia
Operating Hours: Open daily 12.00pm-9.00pm, Friday 2.30pm-9.00pm & close on Tuesday.
Guide: Penang Halal Food Blog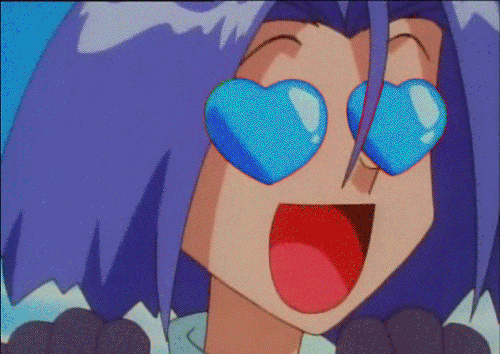 To sum it all up, we hope that today's entry really eases your planning to come up to Penang. You don't have to worry much this time as we at Penang Foodie will always provide you guys the best of the best. Who knows…maybe in future some of you guys will *coughing* move into Penang. The more the merrier!
Okay, as usual, if you have anything to recommend for today's blog, feel free to comment it down below or message us on our Facebook page.