This year's Raya celebration may not be what we expect it to be. You may be far away from your family, or you won't be meeting with your relatives this festive season. Of course, we know you will miss having all your favourite dishes this Hari Raya too. So, here are two all-time favourite Raya recipes using Quaker Oats you can whip up at home whenever you're home-sick or for the whole family!
Recipes You Can Make Using Quaker Oats For You And Your Whole Family This Raya:
#1 Onde-Onde Quaker Oats Cookies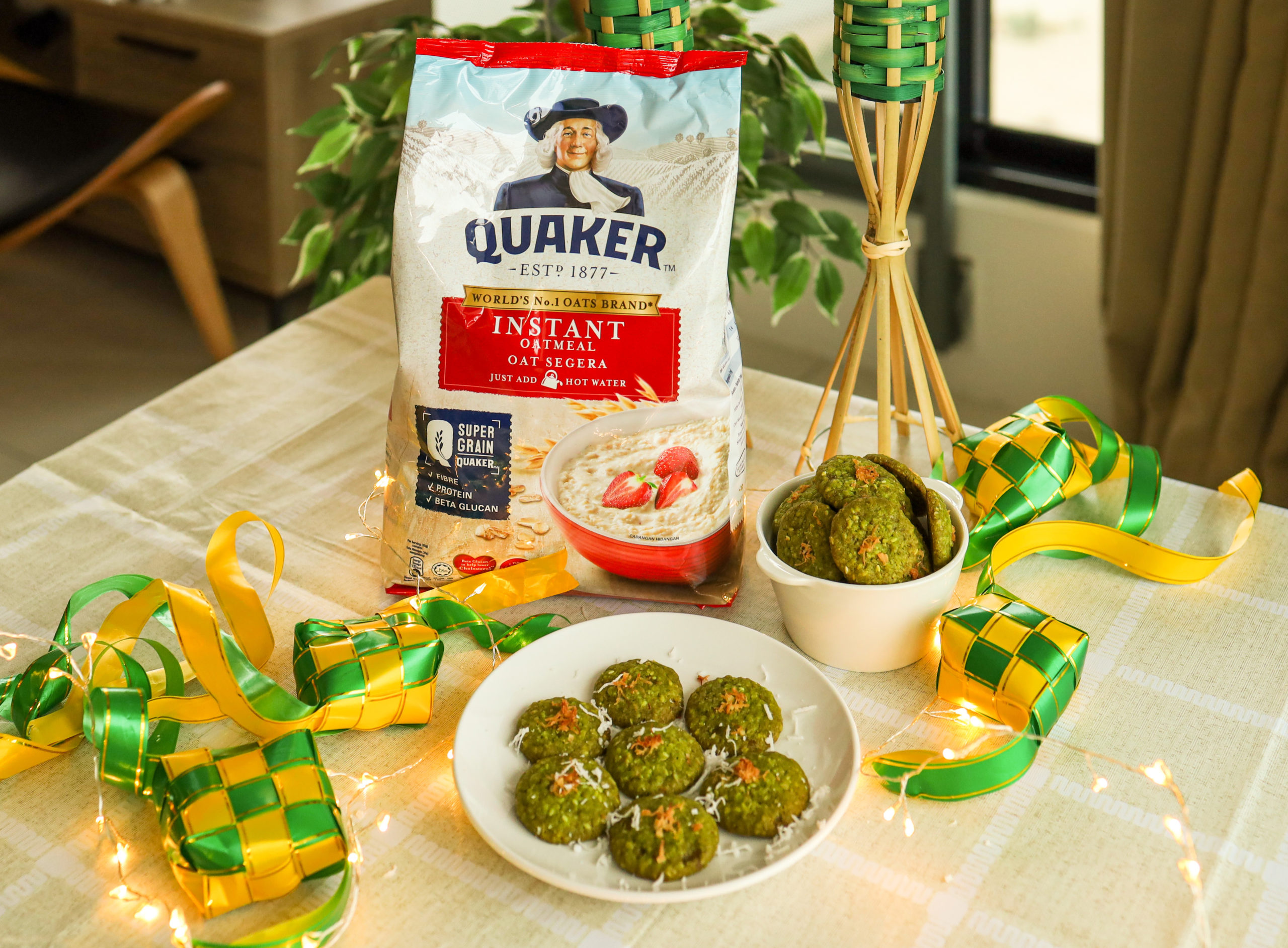 Hari Raya is not the same without some of your favourite Raya cookies right within your arms reach. Take a spin at these Onde-Onde Quaker Oats Cookies that combines two of your favourite things – onde-onde and oats cookies! It's a sweet treat that's perfect for the whole family. These delicious cookies are made with oats which is a good source of iron that helps support our immunity!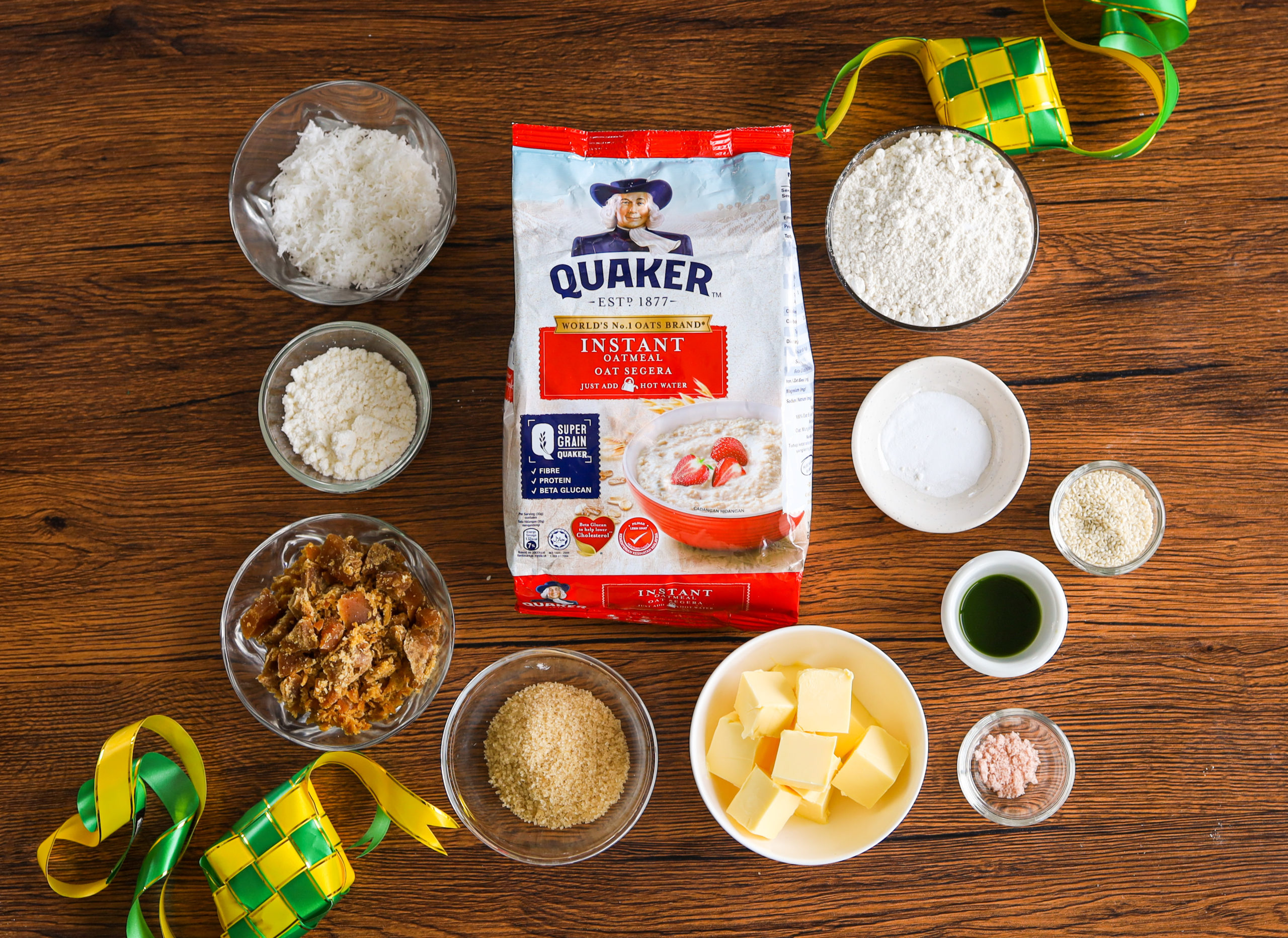 Ingredients:
130g flour
20g desiccated coconut
20g coconut milk powder
130g Quaker instant oatmeal
20g sesame seeds
1/2 tsp baking soda
1/4 tsp salt
125g unsalted butter
50g brown sugar
50g grated palm sugar (gula melaka)
60ml canola oil
1 tsp pandan extract (green)
2 drops green food colouring (if necessary)
150g roughly chopped gula Melaka
Desiccated coconut (for garnish)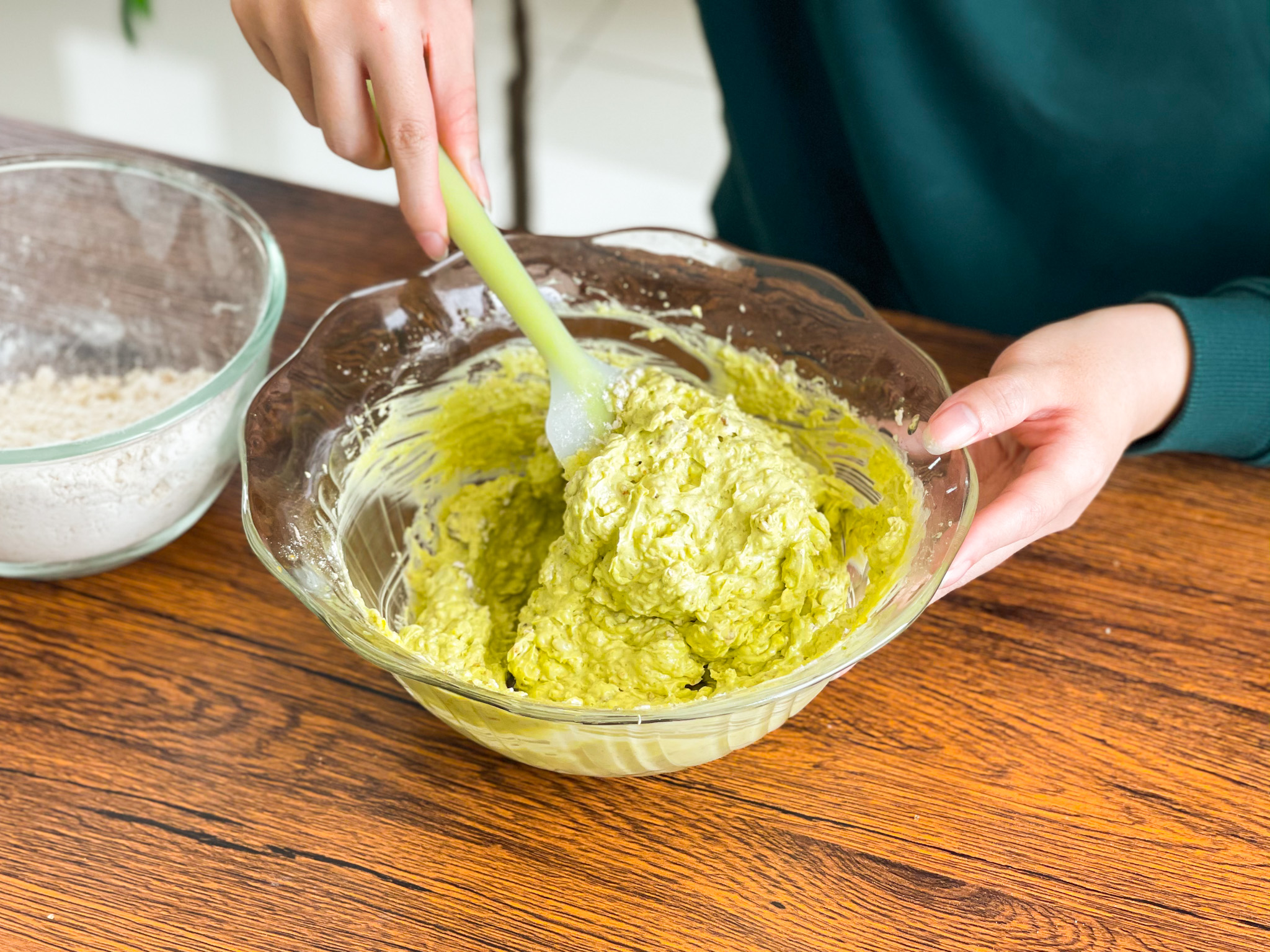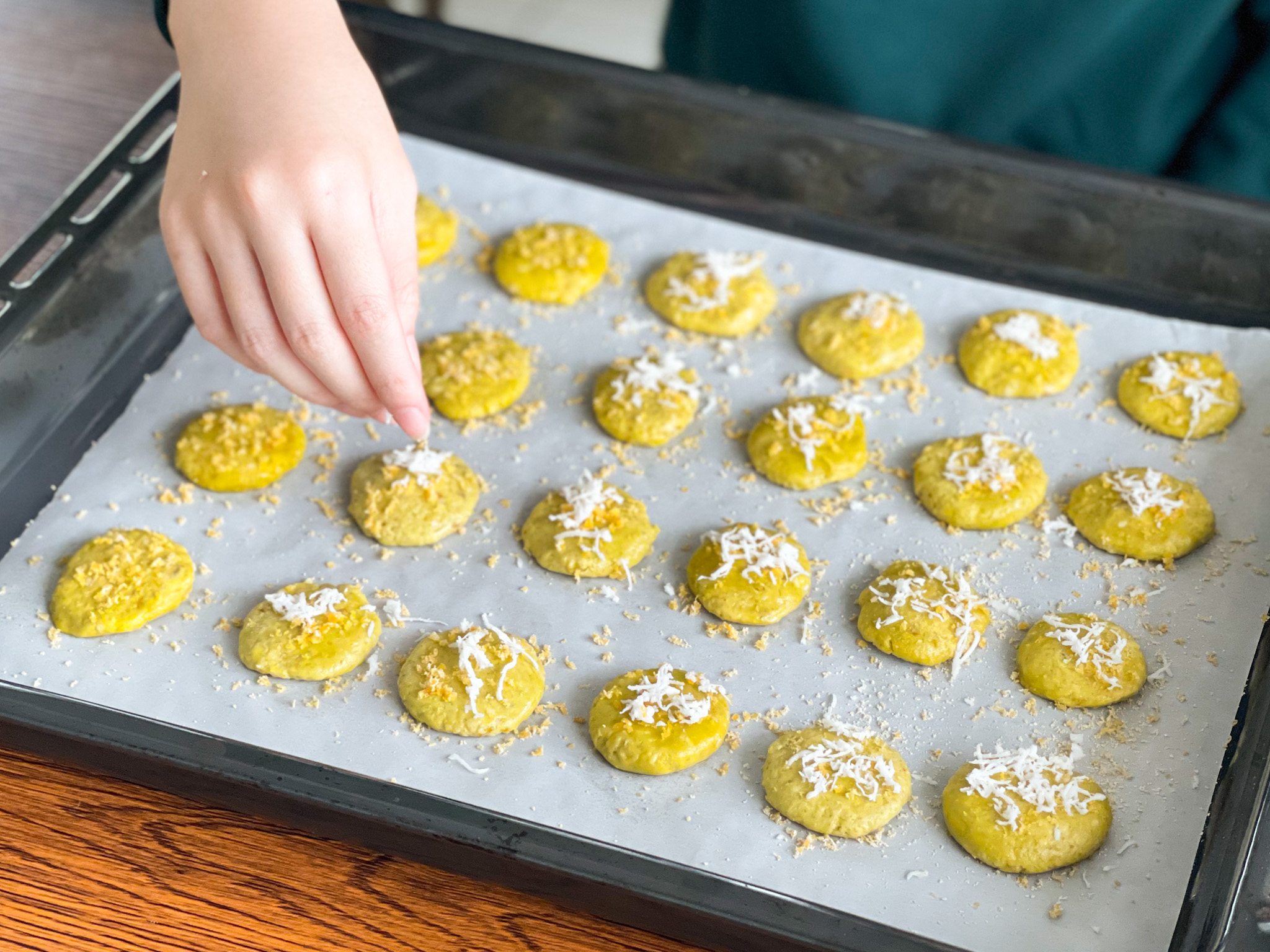 Steps:
Preheat the oven to 180°C. Line 2 large baking trays with parchment paper.
In a bowl, combine the flour, desiccated coconut, coconut milk powder, Quaker instant oatmeal, sesame seeds, baking soda, and salt. Set aside.
In another bowl, cream the butter, brown sugar, palm sugar, oil, pandan extract and green food colouring with an electric mixer. Once nice and creamy, at low speed, add in dry ingredients, a little at a time.
Shape dough into little balls and press them to about 1cm thick. Garnish with grated gula Melaka and desiccated coconut.
Bake for 10-12 minutes or until light brown. Let cool on a wire rack. Serve warm or cold.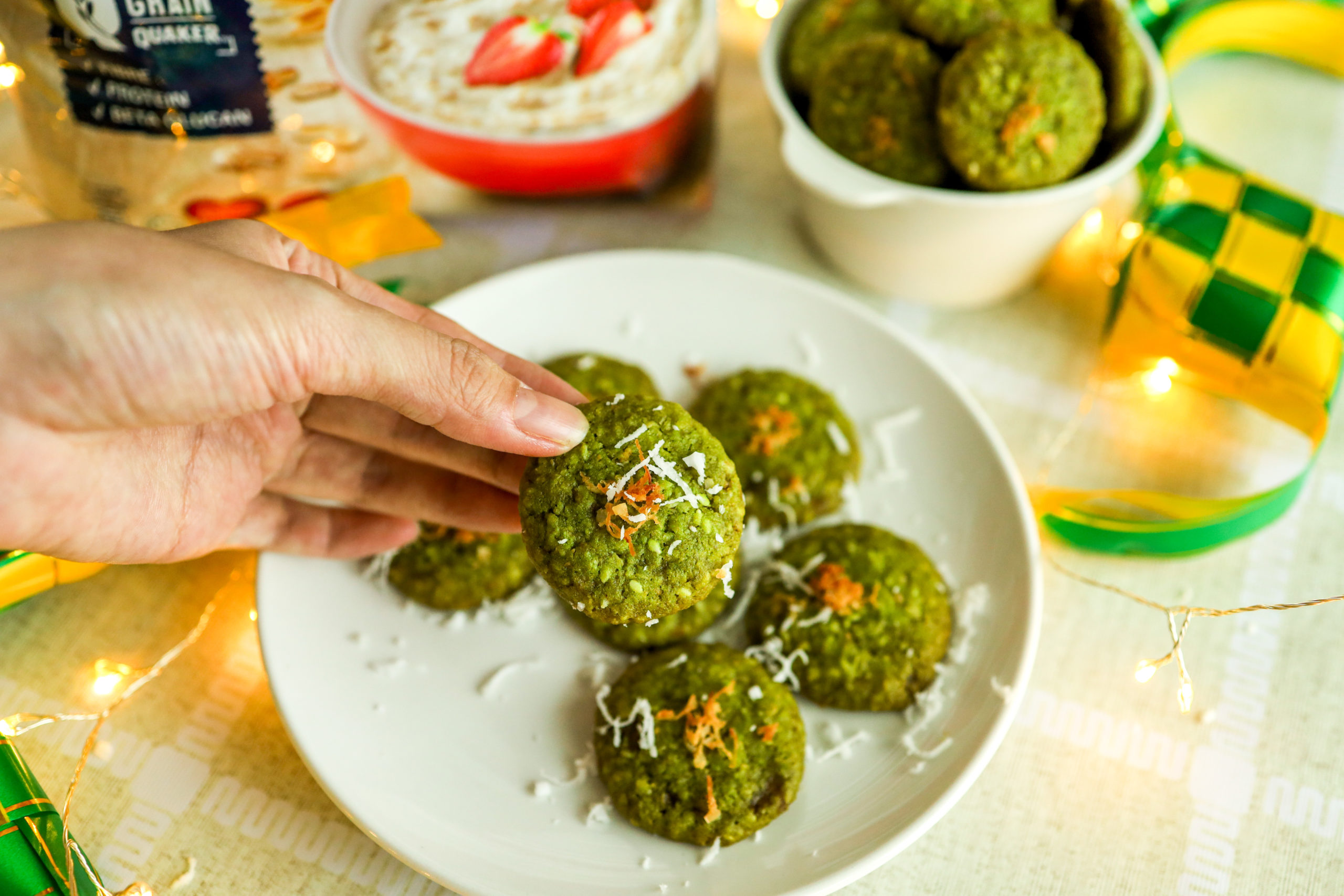 #2 Oats Bubur Lambuk
For something that fills you up instantly whilst reminding you of home, is none other than the ever popular bubur lambuk. Bubur lambuk is such a comfort food for all that we can't help craving for more! Try your hand at making this highly nutritious and savoury version for you and your loved ones this Raya with Quaker Quick Cook Oatmeal!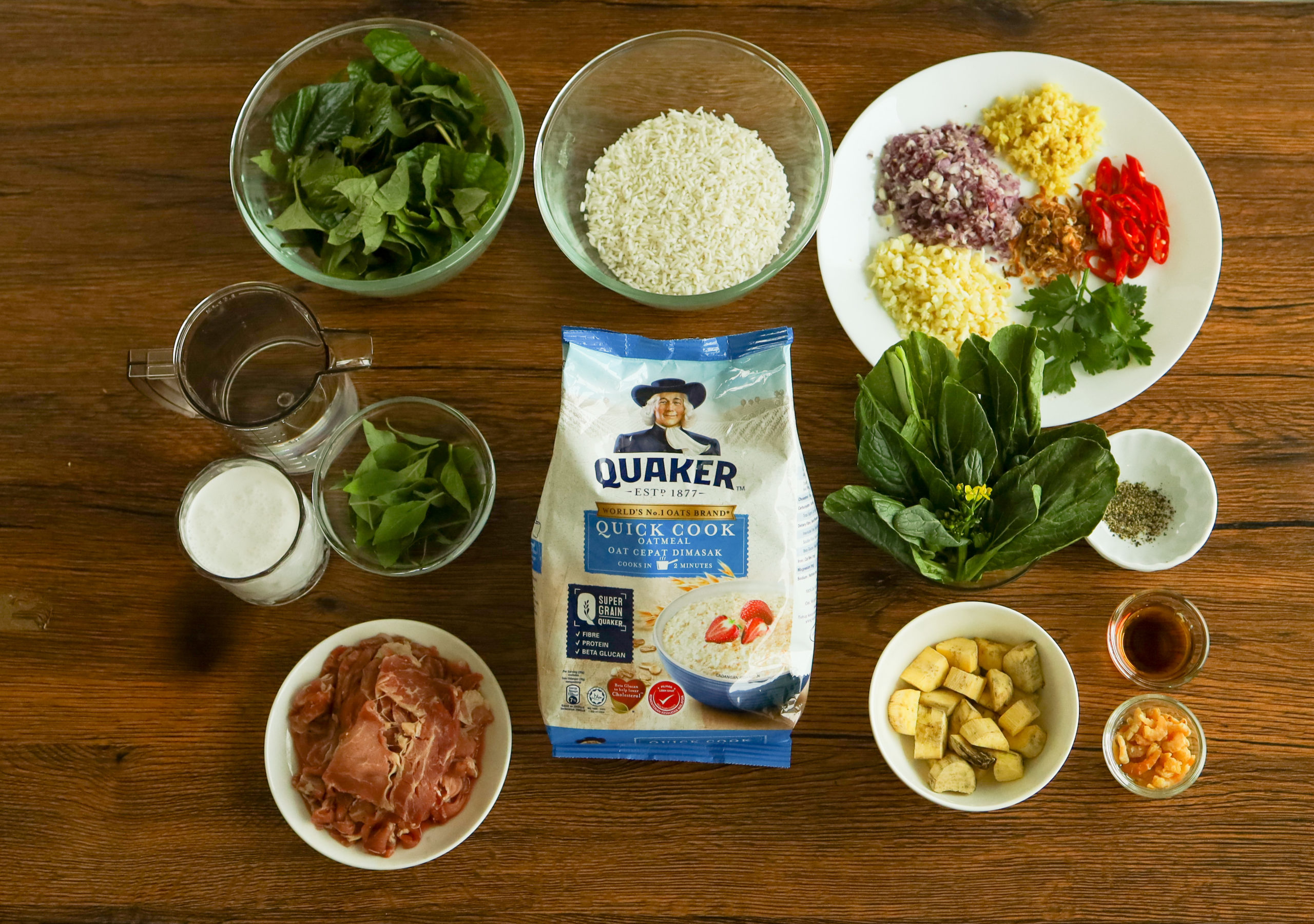 Ingredients:
10 tablespoons Quaker Quick Cook Oatmeal
300g rice, washed and drained
150g sweet potato, diced
8 onions, sliced
6 garlics, sliced
4cm ginger, finely sliced
50g dried shrimp
300g beef, thinly sliced
2 litre water
200g coconut milk
3 tablespoon fish sauce
1 tablespoon black pepper, coarsely pounded
80g betel leaf, finely sliced
80g basil leaf, finely sliced
80g fiddlehead fern (pucuk paku), use the shoots
80g Thai basil, use the leaves only
Salt according to taste
Garnish:
6 red chillies, sliced
30g coriander, finely sliced
50g fried onions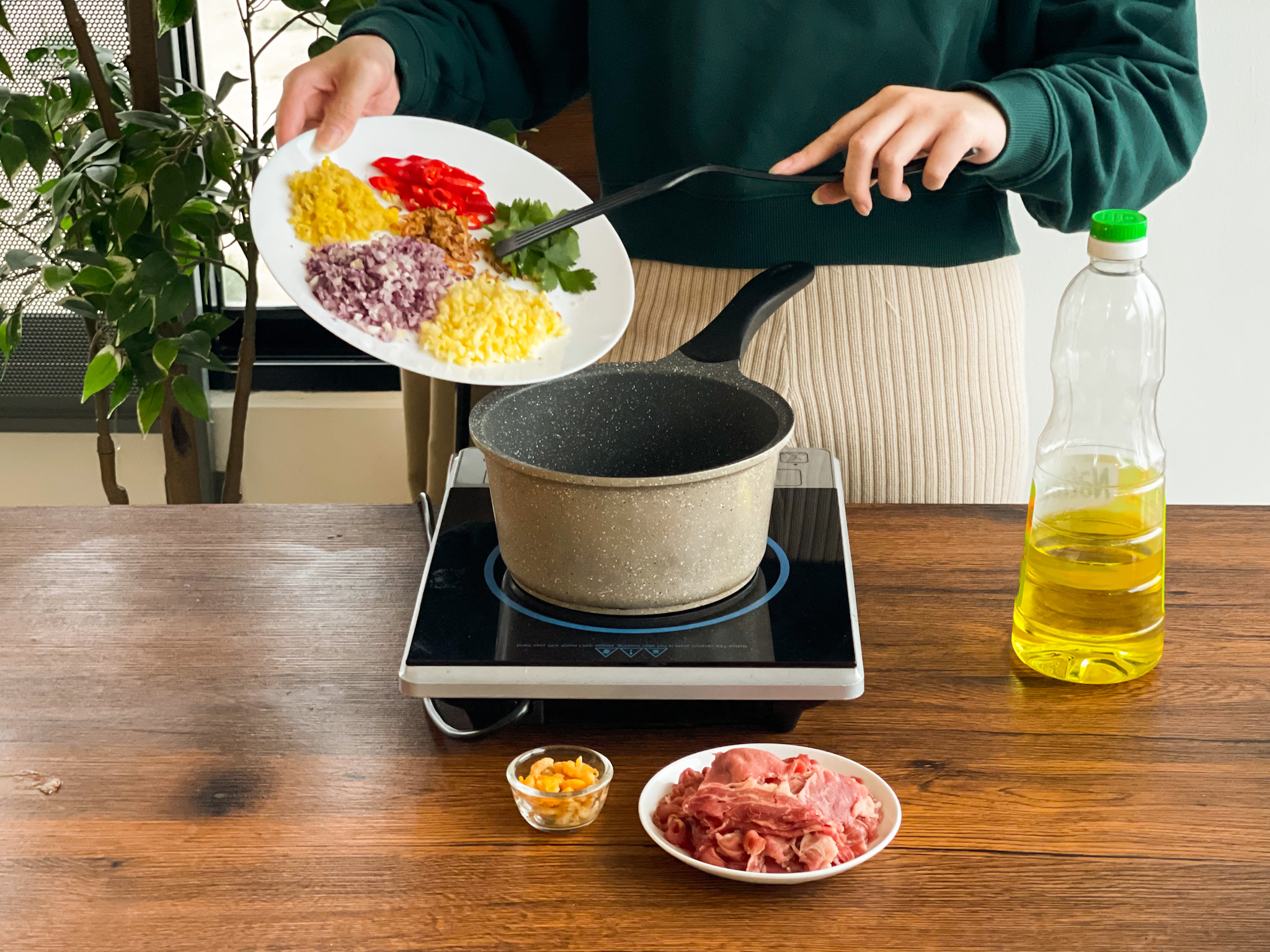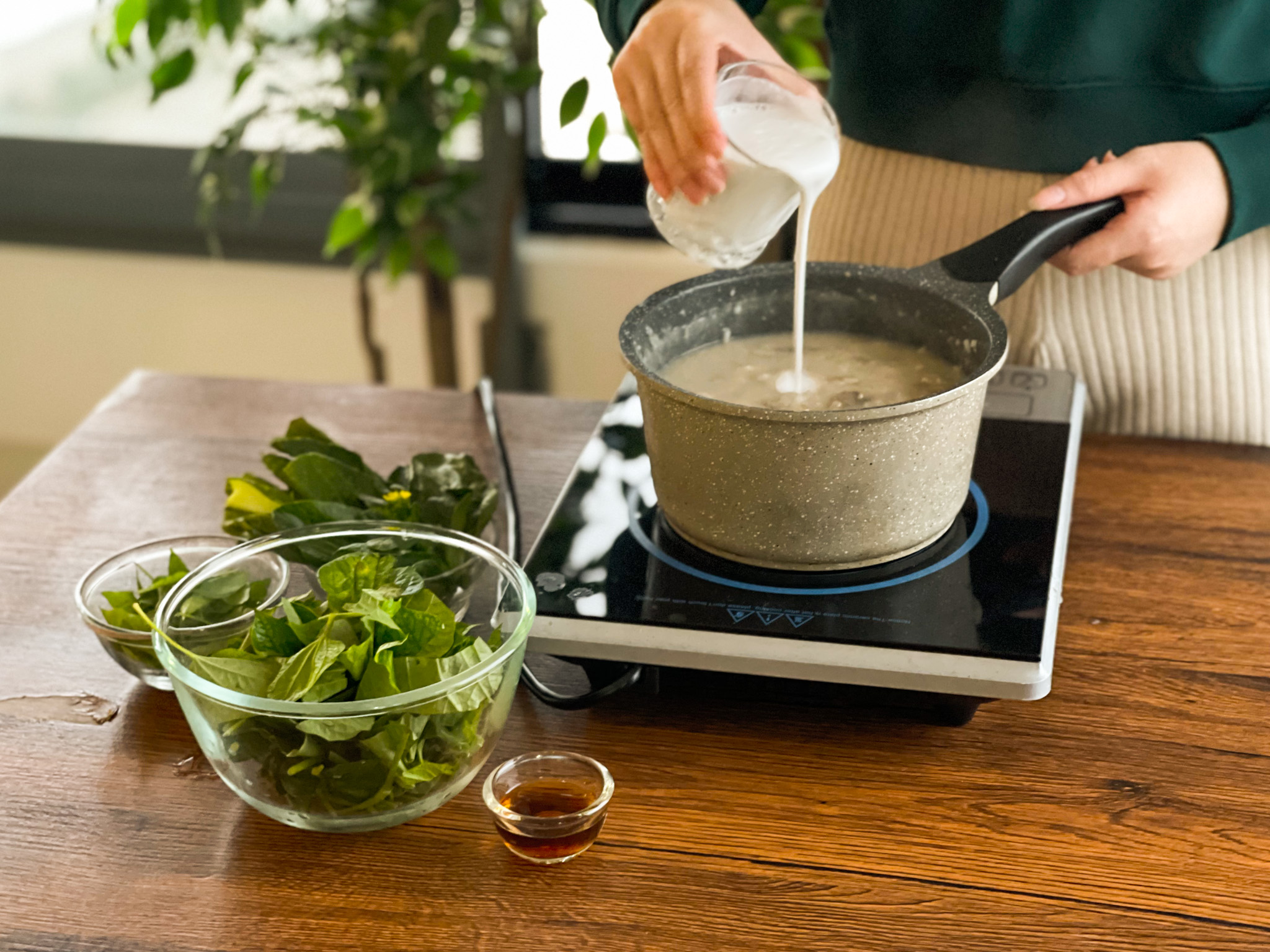 Steps:
Heat 4 tablespoons of vegetable oil. Sautee ginger, onion, garlic and dried shrimp till fragrant.
Add water, rice, oat, sweet potato and beef. Cook until the water boils and reduce the heat. Let it simmer for 20-25 minutes. Stir the mixture occasionally.
Add coconut milk, fish sauce, black pepper, salt, betel leaf, fiddlehead and Thai basil. Cook until boil.
Garnish with coriander, red chillies and fried onions.
Try Your Hand At A Wide Variety Of Quaker Oats Recipes At Home
There is just so much you can make with Quaker Oats.  Oats is a natural source of Iron that supports our immunity. It also contains a wide range of vitamins and minerals and is a great natural source of Fibre, Protein and Beta Glucan. This highly versatile 'super grain' can be used to make a wide variety of dishes both sweet and savoury, and will be a perfect complement for this year's kuih Raya collection. So try your hand at making something with Quaker Oats today!
From savoury eats to sweet treats, you can pick your favourite food from their wide array of recipe cards and make it for Hari Raya or any other day at home. Happy cooking!
Link(s): Website | Facebook | Instagram
Check Out: Malaysia's First Ever Drive Thru Mobile Phone Store Is Now Open In Penang
Also Read: Doctor Revealed Treating COVID-19 in a Private Hospital Costs Over RM140K
__
We would like to invite you to join our New Private Community Group! Here you are free to ask questions, share your love for food, and explore the Penang community! We will also regularly post about casual promos and the latest findings.
Click on the button below and hunt good food with us today!