Alright, we think you might be familiar with ESCAPE Penang now since we've mentioned it a couple of times. If you're still new to Penang, that's right, this small island has a great theme park. They're located at Teluk Bahang, the very end of Penang. ESCAPE Penang is a theme park filled with adventurous and challenging activities hosted in the natural environment.
Related: Penang: The Ultimate Guide About This Beautiful Island
About ESCAPE Penang:
Opened back in 2012, ESCAPE Penang sets themselves apart from the rest of theme parks. Instead of building modern fun rides and relying on technology, ESCAPE is all about nature. This family-friendly theme park aims to strengthen the bond between one another, have fun and get back to nature. Started from a nature theme park, they've now expanded to include water activities! So sit back and continue reading okay?
Activities in ESCAPE Penang:
Below are some of the fun activities you can do in the theme park.
#1 Monkey Business
The first thing you'll notice when stepped into ESCAPE Penang, the Monkey Business. Different levels of obstacles to hurdle through. Once you begin, there's no going back because there's only one-way zip line. There are three stages. First stage is the warm up, where you'll start with the basics of balancing and climbing. As you go higher, it gets more challenging. The last stage will leave your legs a little shaky, so be prepared physically and mentally.
#2 Atan's Leap
Your leap-of-faith tower. It's basically bungee jump and not everyone has the guts to do it. Your heart gets heavier as you reach the top. The height and fear of falling is what you need to get over with, and guess what? There's no going back as well.
#3 Gecko Tower
A little break between challenges, this is a little less exhausting. Get a float as your "seat" and climb all the way uphill. Get to the top and slide your way down, so thrilling. It's like water slide without the water.
#4 Go Ape
As the name suggests, you go ape. And what do apes do? Climb trees of course, and go banana! Yes you'll get to challenge yourself to climb real trees, or even buildings, and relive your childhood.
#5 Flying Fox
Fly between forests! The excitement is indescribable, but first, challenges. You'll have to go through a few obstacles before the real deal. Guess what? They're all something you've tried out at Monkey Business. That's why we put Monkey Business first. As you "fly," you're surrounded by greens and cooling wind, real close to nature.
#6 Water Fun
The new excitement, who doesn't love some water fun especially for the weather in Penang? Soak yourself in the pool and get ready for more adventure! Water slides, tunnels and more. The highlight, step into a capsule and be prepared as they launch you down, you'll experience free fall into the tunnel slides.
What to Bring and Do and What Not:
As much as we want you to have 101% fun, there are things you should take note of. Despite having tonnes of fun, you shouldn't forget to respect the rules and place. First things first, strictly no outside food and drinks. You can fill your tummy and quench your thirst with the vendors inside.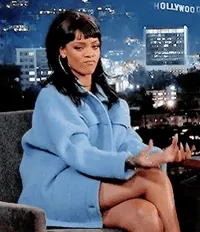 Bring CASH, though it's the 21st century, you still need CASH to reload your ESCAPE card to buy stuff. Wear PROPER WATER CLOTHING attire, never ever enter the pool with shorts and t-shirts okay? Such as shame. Remember to shower before entering the pool, ESCAPE Penang strictly enforce that.
The list goes on but these are some of the things we think it's important to let you know first. You can refer to the link provided below for detailed information.
More Info: http://www.escape.my/generalinfo
ESCAPE Penang Ticket Price
Credit: @jessiechee922Our advice: Buy online. The earlier you get your hands on the tickets, the cheaper the prices. That said, Walk-in is RM136 per adult, but if you buy two months prior, it would be as cheap as RM68 per adult. That's a steal foodies! Of course, there are T&C and depending on whether the your preferred date is a peak day. Here's the link to get detailed information about prices, peak & non-peak day.
ESCAPE Theme Park Penang
Address: 828 Jalan Teluk Bahang, 11050 Penang, Malaysia.
Opening Hours: 10 a.m.-6 p.m. (Closed on Monday)
Get your ticket here.
Alright foodies, come join our New Private Community Group! Feel free to ask questions, share your love for food, and explore the Penang community! We will also regularly post about casual promos and latest findings. Click on the image below and hunt good food with us today!